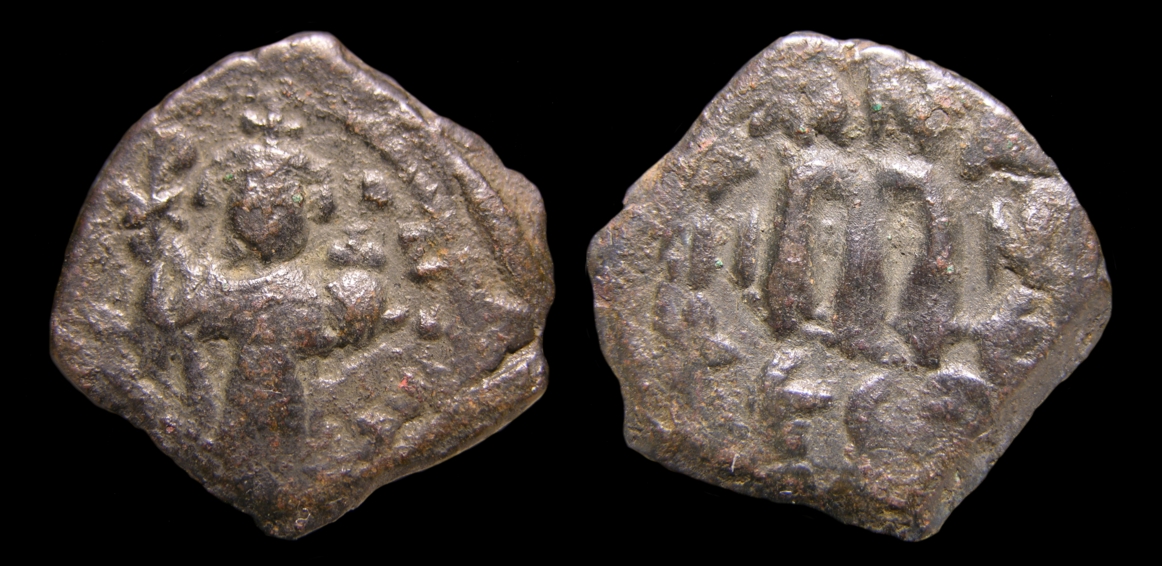 Hover to enlarge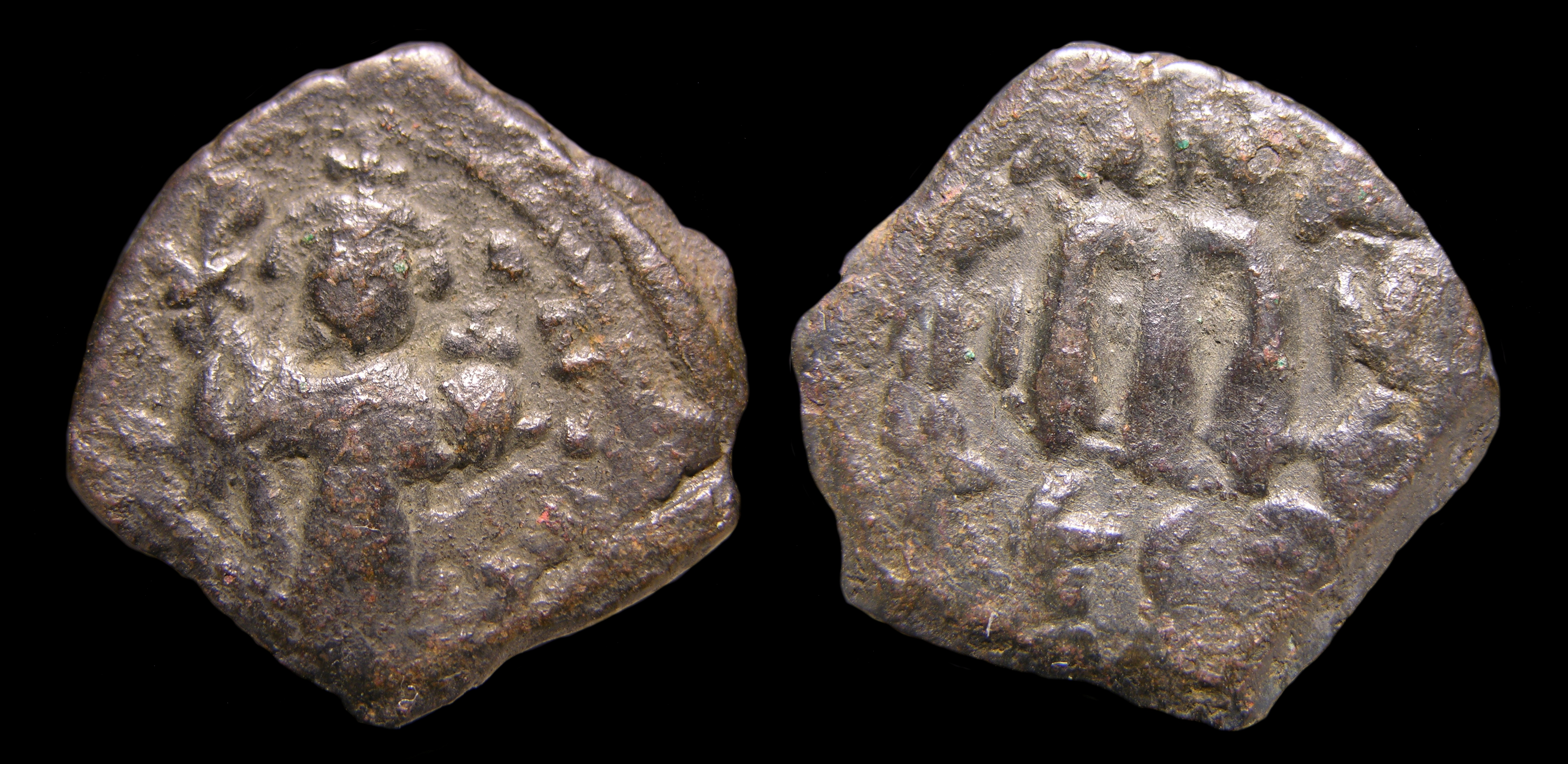 Constans II
642/643 AD
Mint: Constantinople
AE Follis
Obvs: ЄN T TO NIKA, Constans holding cross and gl. Cr.
Revs: Large M, cross III cross left. NEOζ to right. Є below.
12x24mm, 5.1g
$0.00
Order # B 286
Ref: cf SB 1002, cf DOC 62
Note: Possibly could be an unpublished with II in left field vs. III.
NFS