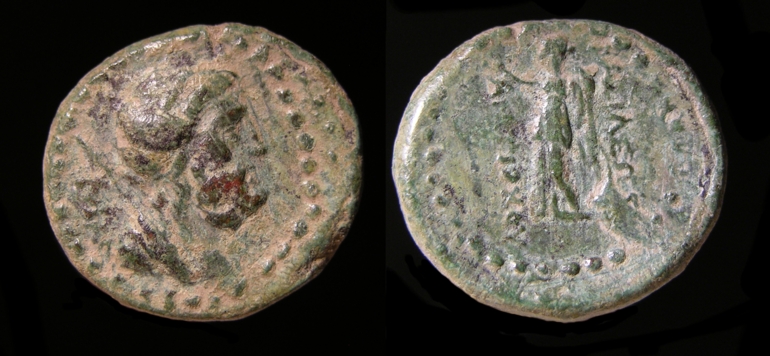 Hover to enlarge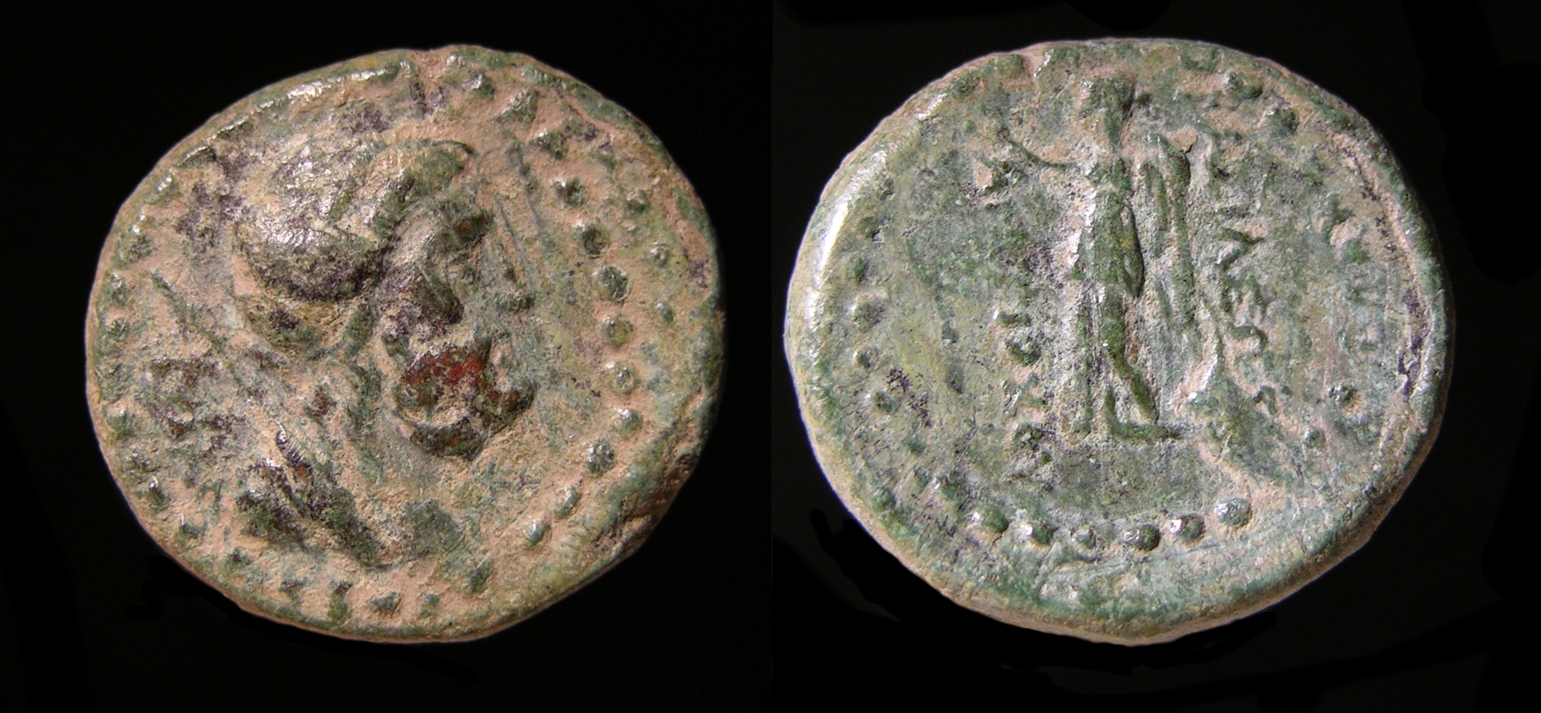 Antiochus IV
Mint: Mallus
Denomination B
175 to 164 BC
Obvs: Laureate bust of Zeus right of archaizing style with long beard and hair rolled behind in krobylos, wavy locks falling forward over shoulder. Spear over shoulder, dotted border. MAΛ behind head. 4 pellets outer right.
Revs: BAΣIΛEΩΣ on right ANTIOXOY on left, Nike standing left crowning royal name. Dotted border.
AE 16x18mm, 5.31g
$0.00
Order # G 320
Ref: cf. SC 1381.1; HGC 9, 651(R2)
Note: Unpublished with 4 pellets on obverse.
NFS