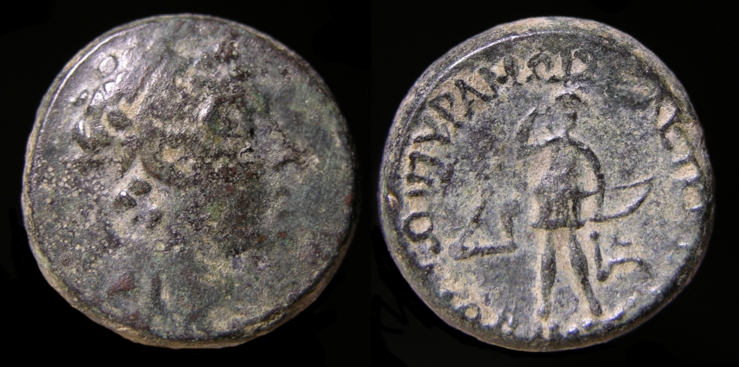 Hover to enlarge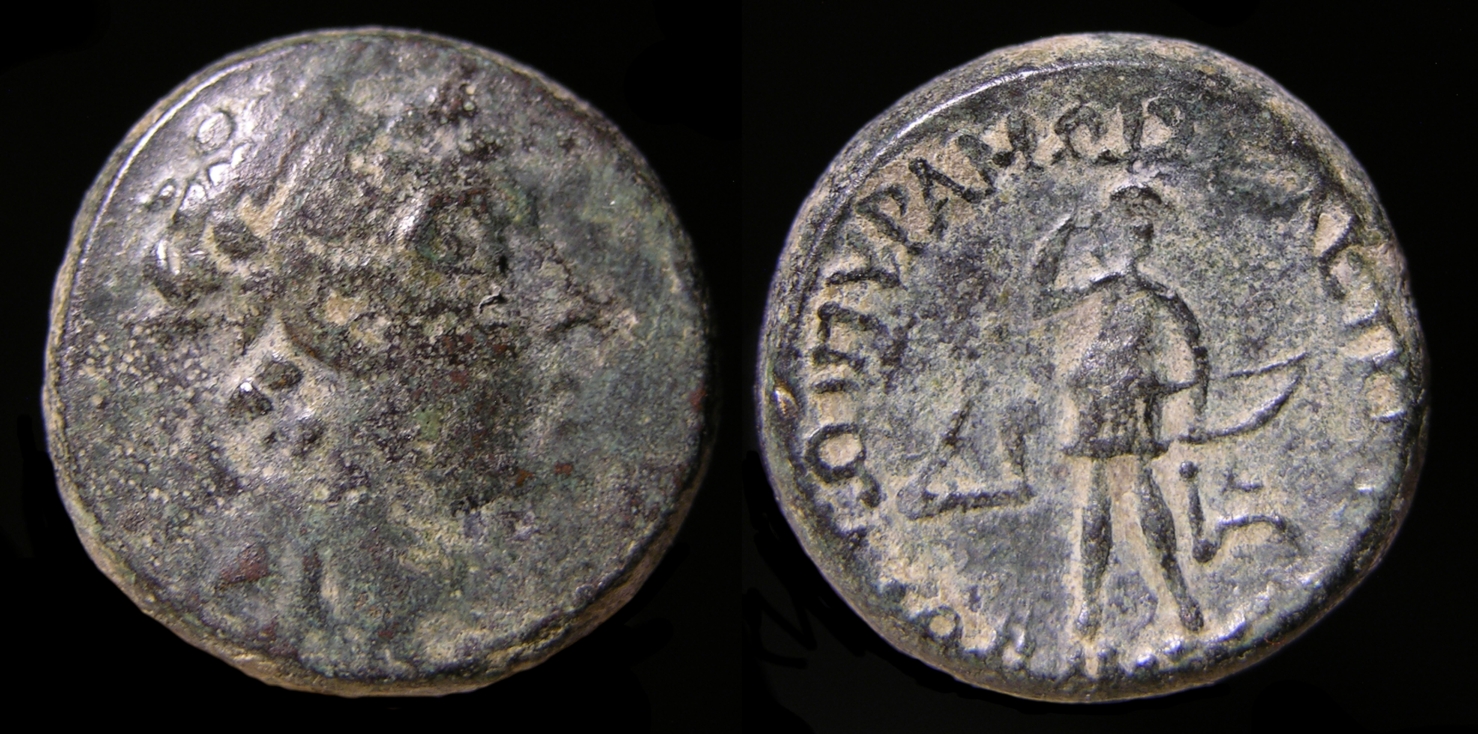 Antiochus IV
Mint: Quasi-municipal Seleucia on the Pyramus (Mopsus)
Denomination C
168 to 164 BC
Obvs: Diademed head of Antiochus IV right, dotted border.
Revs: ΣEΛEYKEΩN TΩN ΠPOΣ TΩI ΠYPAMΩI around, Artemis standing facing and drawing arrow from quiver while holding bow. Dotted border, monogram inner left and IA monogram inner right.
AE 15mm, 4.50g
$0.00
Order # G 322
Ref: cf. SC 1387.2; HGC 9, 681(R2)
Note: Unpublished with IA monogram instead of I A.
NFS