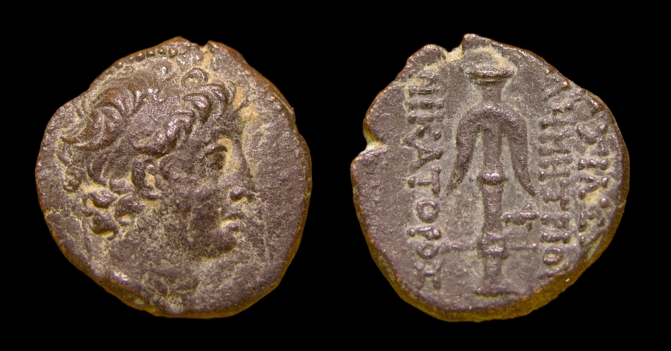 Hover to enlarge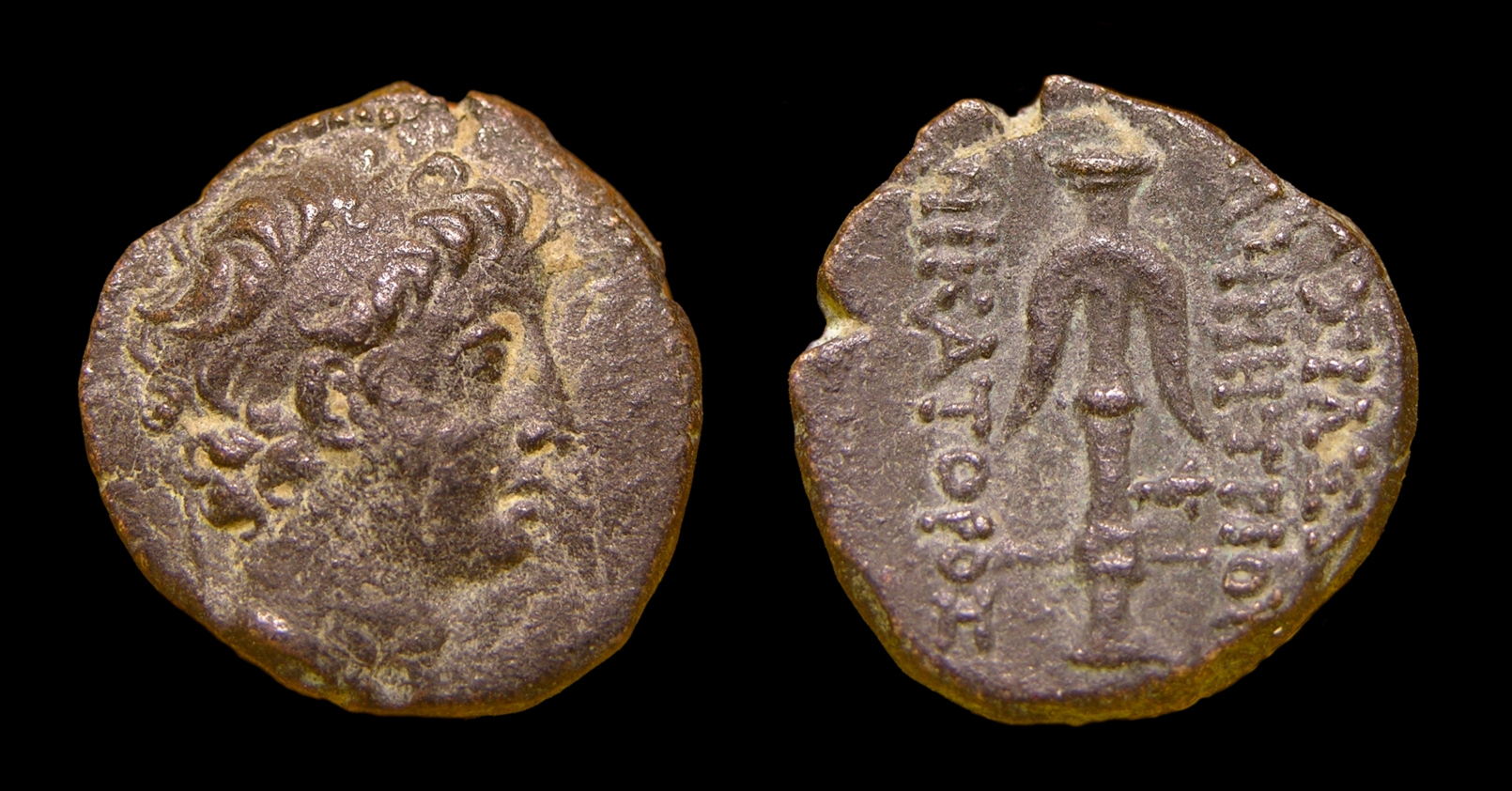 Demetrios II, FIRST REIGN
Mint: Perhaps Seleucia in Pieria
146 to 138 BC
Obvs: Diademed head of Demetrios II right within dotted border.
Revs: BAΣΙΛEΩΣ ΔHMHTPIOY in two lines on right, NIKATOPEΣ on left. Anchor, flukes upward. Lily/Lotus flower inner right.
AE 16x17mm, 3.90g
$0.00
Order # G 294
Ref: cf. SC 1928; HGC 9, 1008(R2)
Note: Unpublished with control mark unlisted. This mark only noted for drachms.
SOLD_