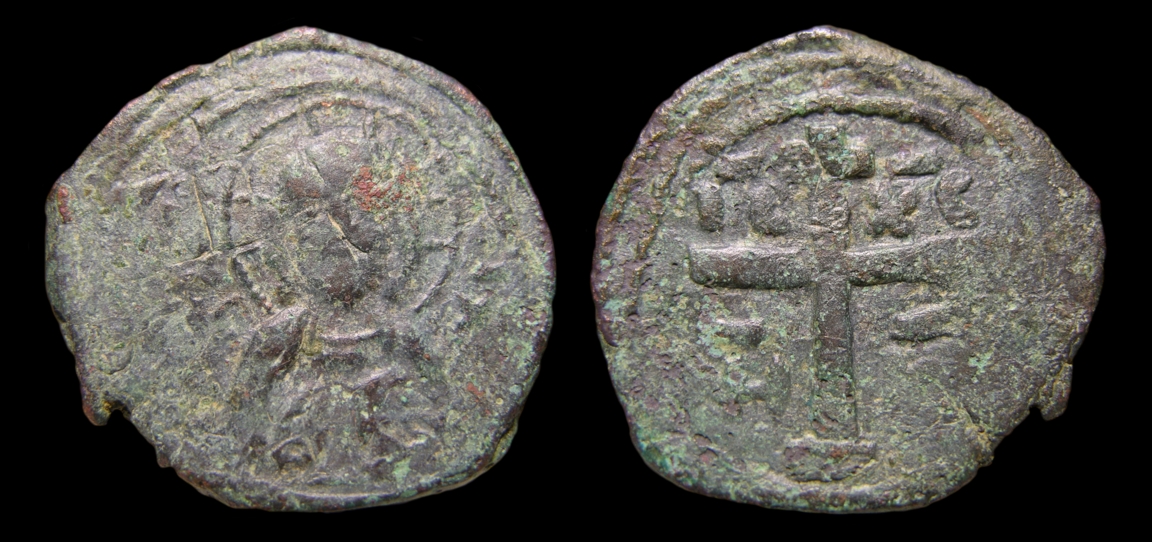 Hover to enlarge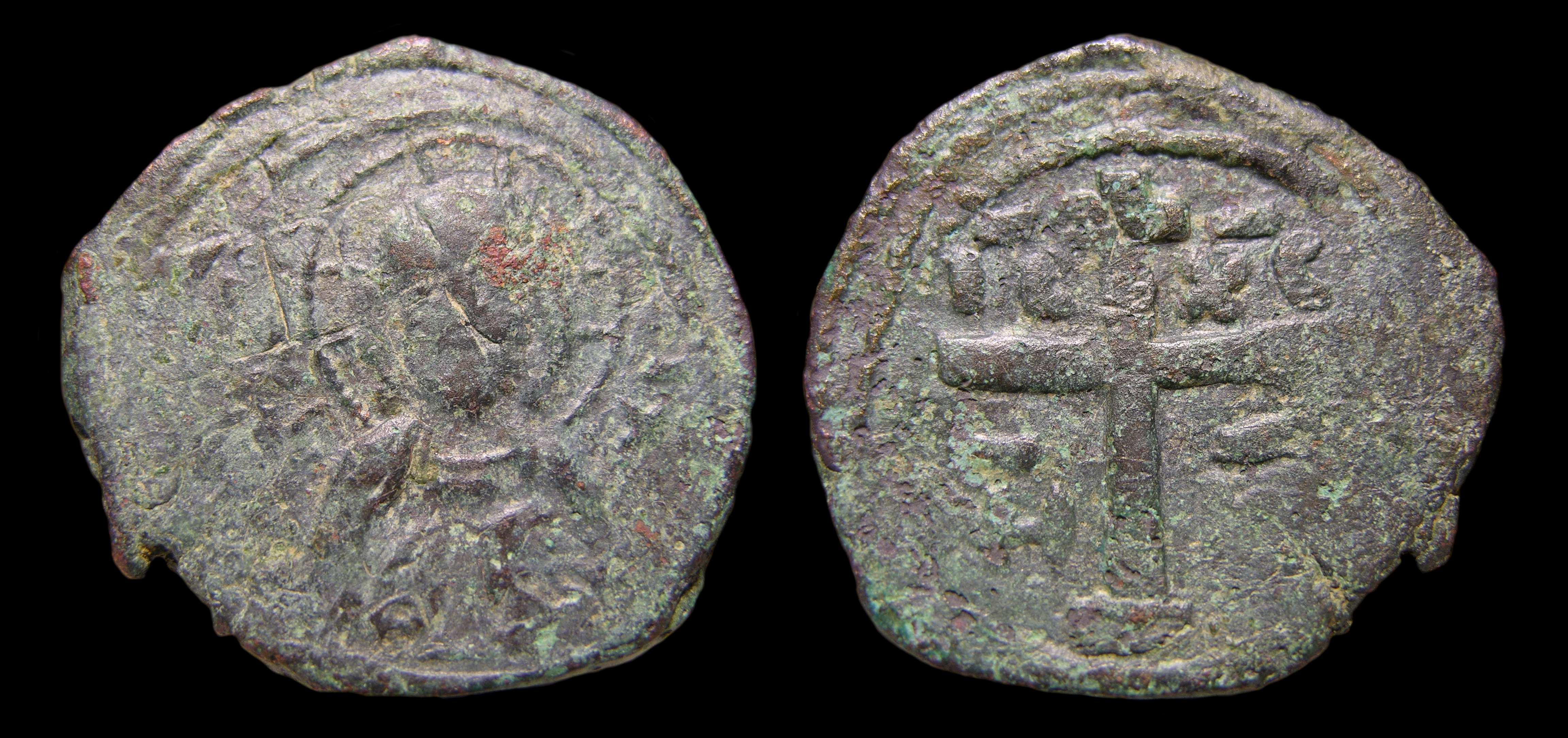 Nicephorus Basilacius
Thessalonica mint
Formally class N
Usurper, 1078
Obvs: Facing bust of Christ Pantokrator; barred IC XC across fields.
Revs: Patriarchal cross on base; barred IC XC / NI KA across fields.
Æ Follis, 26x29mm, 8.93g
$0.00
Order # B 290
Ref: DOC, p. 706, N.1; P. Grierson, "Nicephorus Bryennius or Nicephorus Basilacius?" NumCirc LXXXIV.1 (January 1976), type a; R. Bland, "A Follis of Nicephorus Basilacius?" NC 1992, pl. 36, B; SB 1903A.
Note: Over struck on class D, E, or F.
NFS