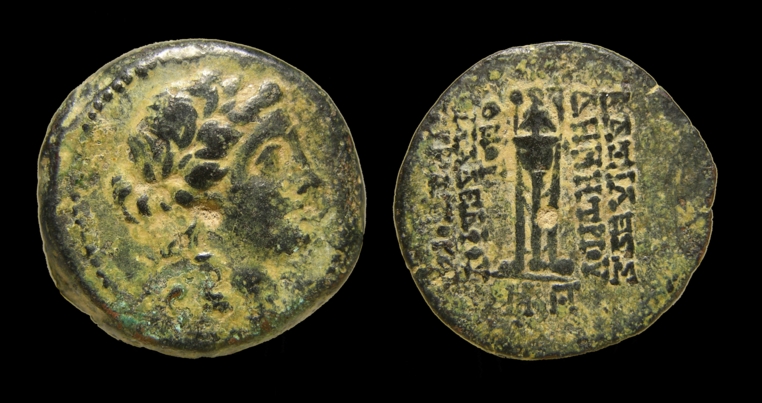 Hover to enlarge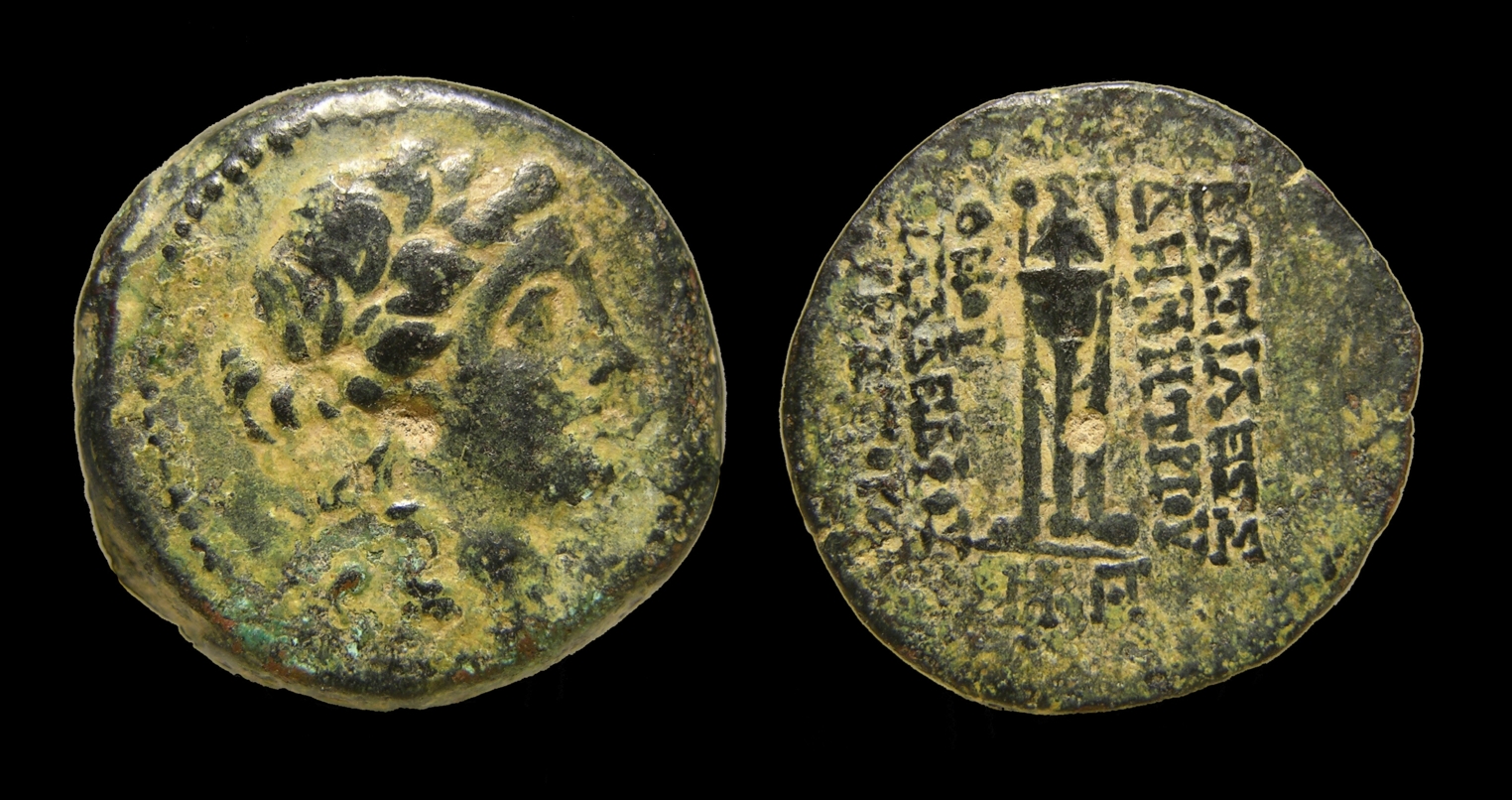 Demetrios II, FIRST REIGN
Mint: Antioch
145 BC
Obvs: Laureate head of Apollo, hair rolled with two long locks escaping down neck, dotted border.
Revs: ΒΑΣΙΛΕΩΣ ΔΗΜΗΤΡΙΟΥ in two lines on right, ΘΕΟΥ ΦΙΛΑΔΕΛΦΟΥ ΝΙΚΑΤΟΡΟΣ in three lines on left. Filleted tripod, controls below.
AE 19mm, 5.5g
$0.00
Order # G 131
Ref: cf. SNG Spaer 1624, cf. SC 1913.1b, SC 1912.1Ad (This coin); HGC 9, 996(R2)
Note: Unpublished except for online addenda by Oliver Hoover. Adds new control mark.
SOLD_